Patatas Nana of Morgan
Pepper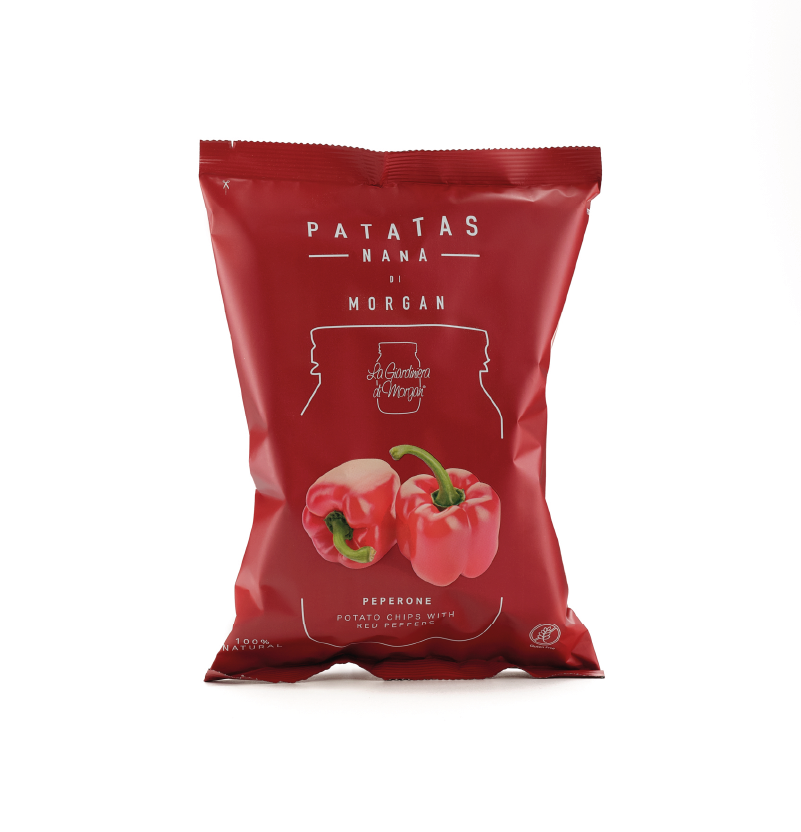 Patatas Nana of Morgan
Lemon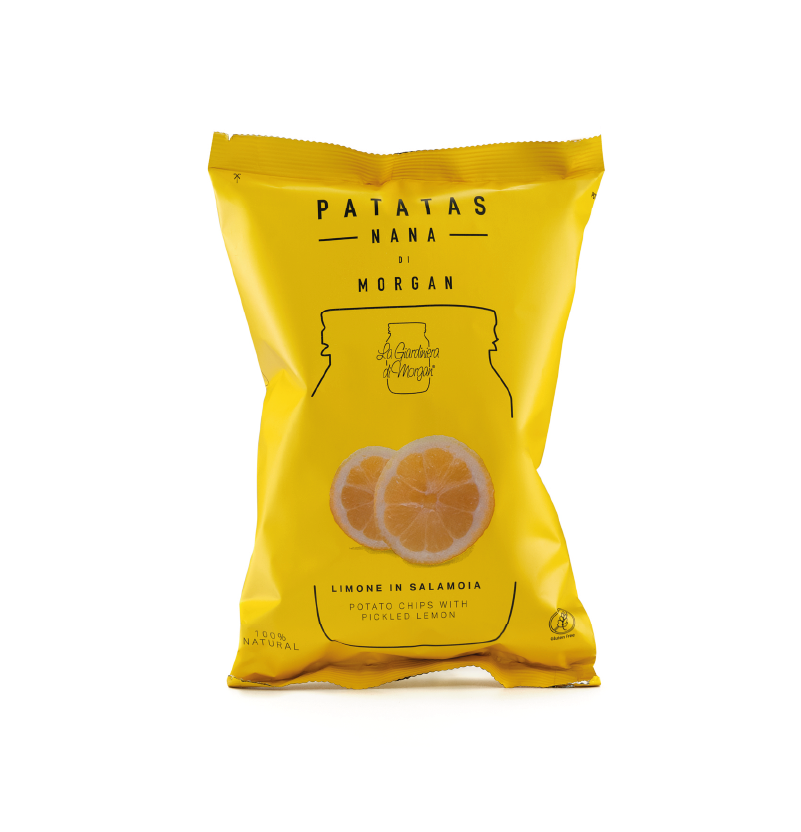 Patatas Nana of Morgan
Beetroot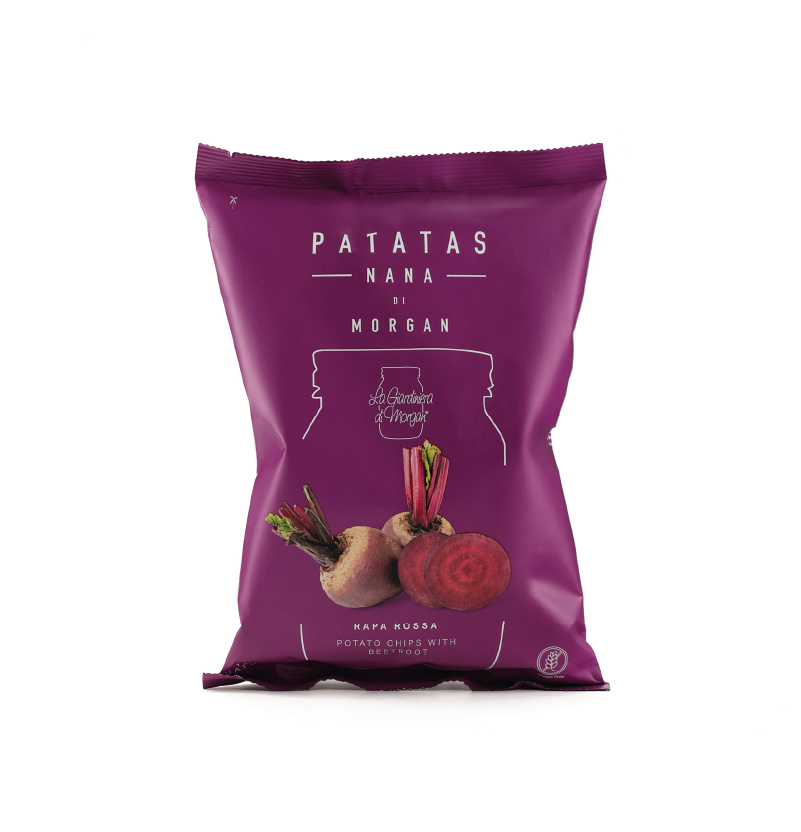 Patatas Nana of Morgan
Black garlic
Patatas Nana of Morgan
Caper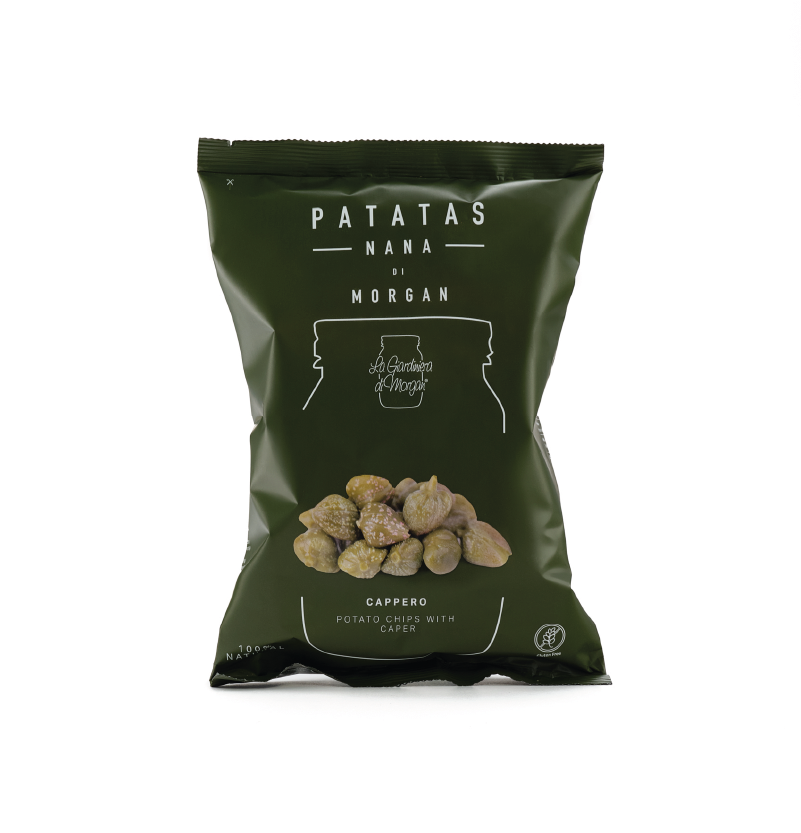 patatas nana of morgan
The meeting of two excellences
THE MEETING OF TWO EXCELLENCES
PATATAS NANA CHIPS SEASONED WITH ONLY MORGAN'S DEHYDRATED VEGETABLE POWDER.
The Patatas Nana chips are combined with the dehydrated and pulverized vegetables used by Morgan in his famous Giardiniera, creating five new flavors of chips: black garlic, beetroot, pickled lemon, caper and pepper.
As the classic Patatas Nana are
made with only three ingredients and no preservatives, even Morgan's Giardiniera is uncompromising: the vegetables are produced only by local farms who cultivate in an ethical, sustainable way and in full respect of natural balances, no chemical additives are used and all products are handmade.
The project aims to revolutionize the market for flavored bagged chips.