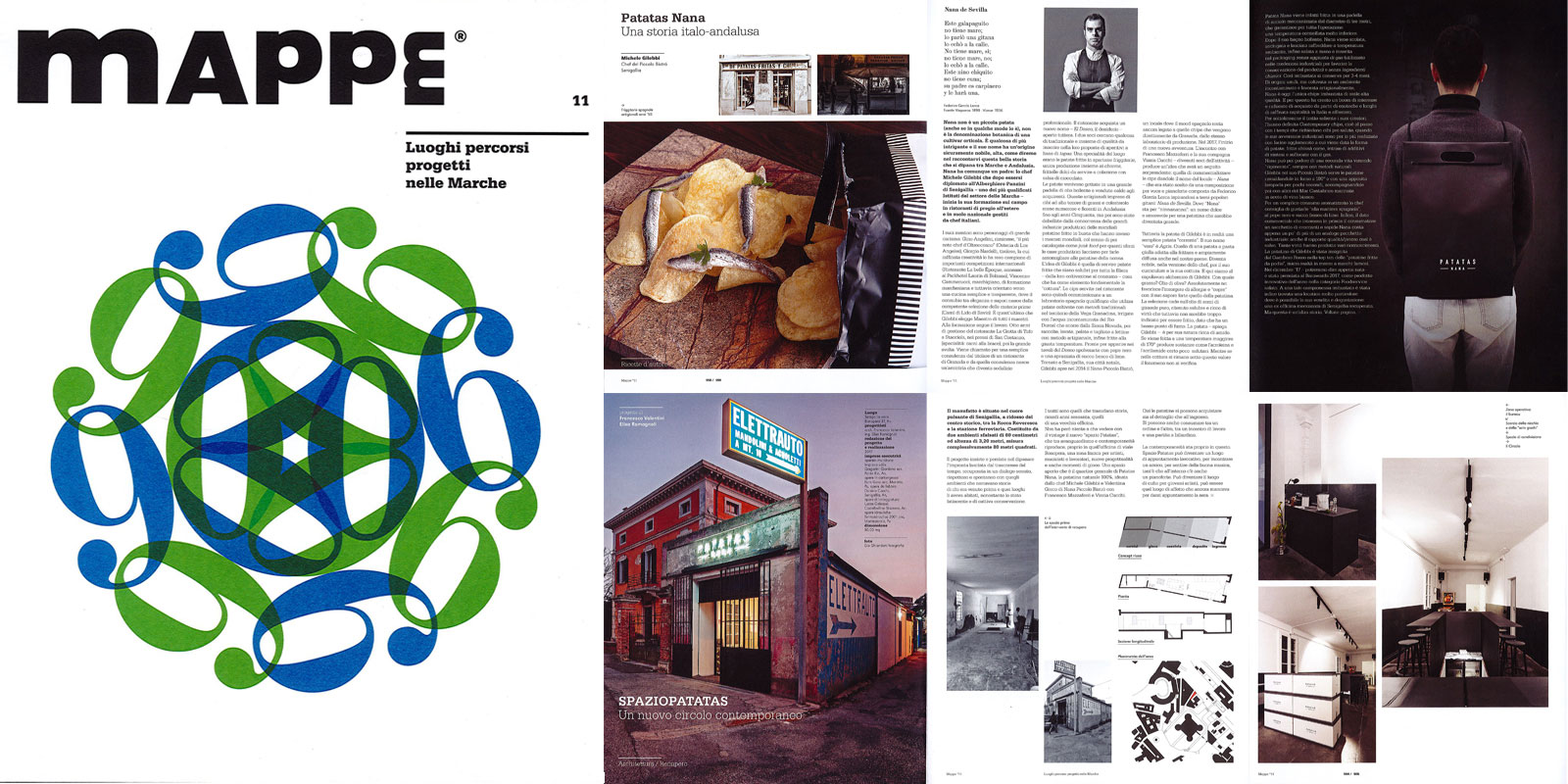 patatas nana: an excellence from the Marche region
Maps, one of the most authoritative cultural projects for the enhancement and promotion of contemporary architecture in the Adriatic and Marche areas, has dedicated 8 pages to Patatas Nana and to _P.
We can't wait to welcome you at _P.
Enjoy the reading.