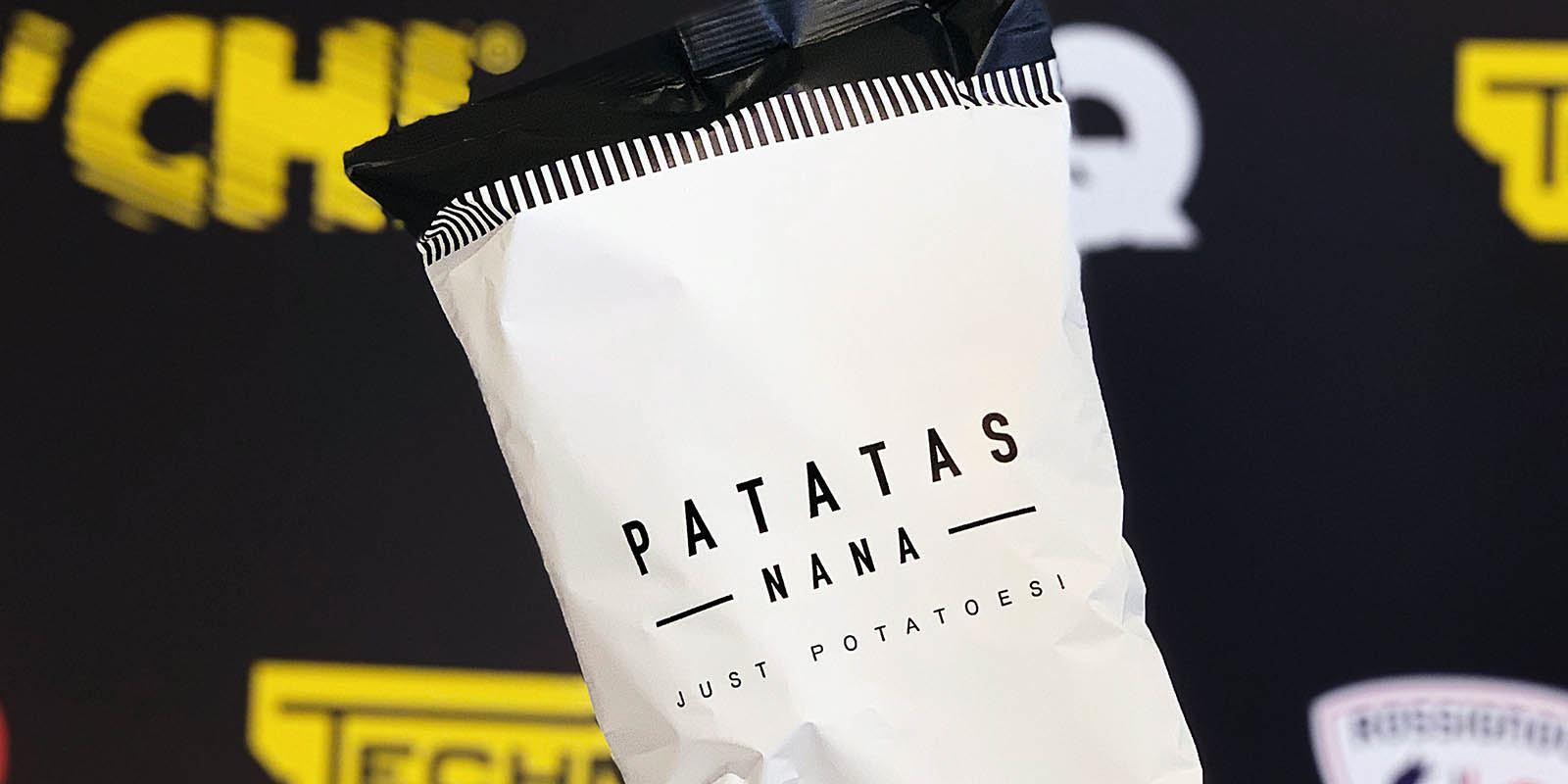 The aperitif of CHI E' CHI AWARDS Sport & Stile by Patatas Nana
It was an honor for us to attend the event "CHI E' CHI AWARDS Sport & Stile"
A special thanks to the organizer Cristiana Schieppati, director of CHI E 'CHI and Giovanni Audiffredi director of GQ Italia who together with Cristiana have delivered the CHI E' CHI AWARDS Sport & Style.
For the occasion, our chips were offered hot with two combinations, lime and pepper and champagne reduction.
For the first time the evening was hosted in the Technogym flagship store in via Durini 1, a location in Milan where the values ​​of sport and well-being were the most suitable setting to make the ceremony even more engaging.
We would also like to thank all the protagonists of the evening: Billy Costacurta and Martina Colombari (Wellness couple of the year award), Sara Cardin (Italian karate champion), Valentina Giacinti (captain of AC Milan and the women's national football team), Max Sirena (Skipper and Luna Rossa Prada team director Pirelli Team ) Simone Barlaam (Paralympic swimming champion), Andrea Cinciarini (Captain Olimpia Milano Basket), Alessia Tarquinio (Sky Sports), Gianni Valenti (La Gazzetta dello Sport), Alessandro Locatelli (Rossignol CEO) and some special champions we met at 'Serginho event (former Milan soccer player) and Daniele Massaro (former Milan soccer player).
Here are all the photos of the event: