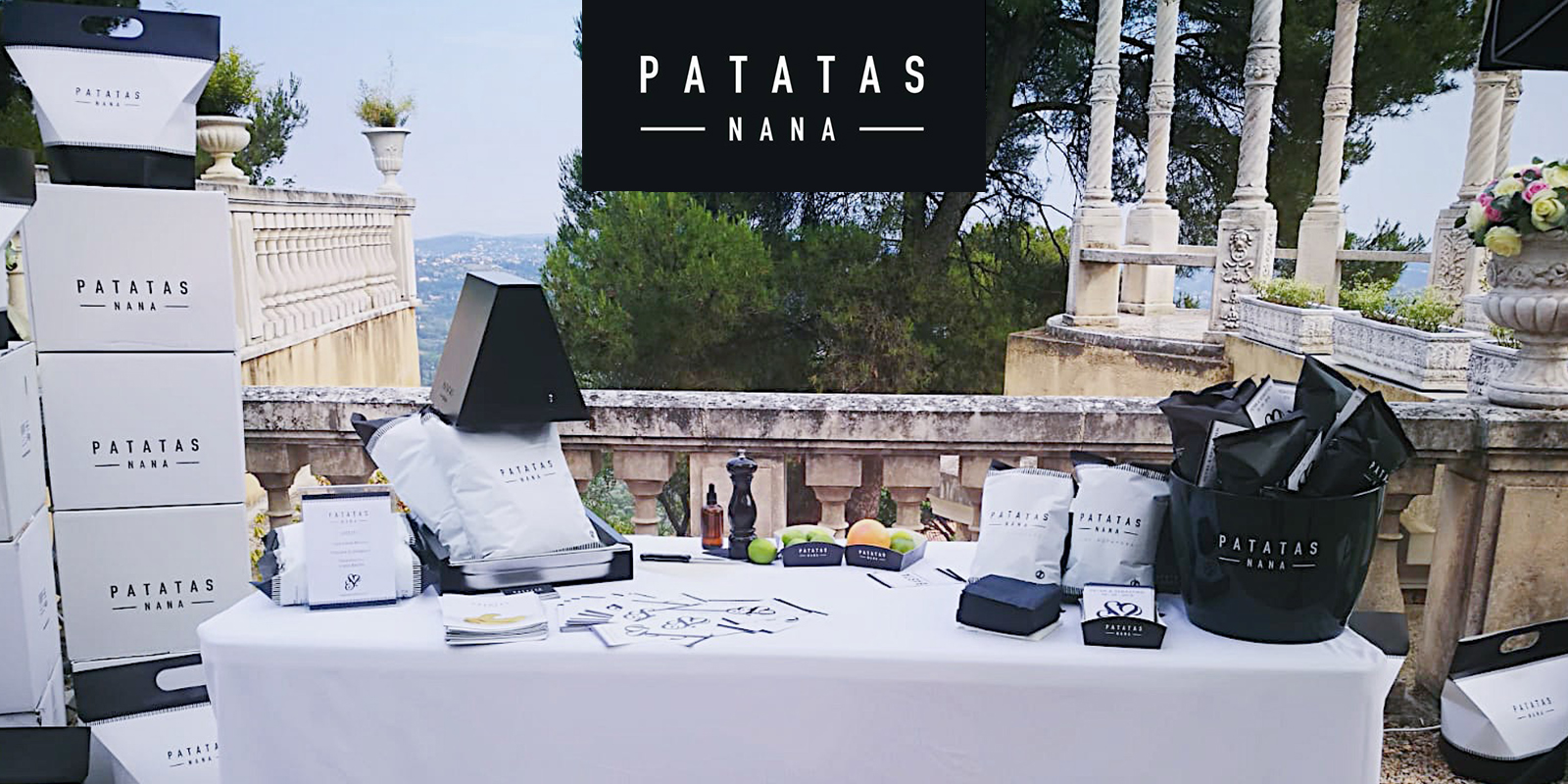 Patatas Nana star of the aperitif at the wedding of Sébastien Frey and Petra
Saturday 29 June we had the pleasure and honor of taking care of the wedding aperitif of Sébastien Frey and Petra

?
A unique emotion in a wonderful location at Chateau Saint Georges, Grasse in Fracia.
At the event we had the honor of meeting well-known personalities such as Jean-Paul Belmondo, a French actor who also fully appreciated our chips!
The cake was taken care of by the master Ernst Friedrich Knam the "king of chocolate", the wedding dress was made by the designer Antonio Riva while instead the dress by Sebastien was made by the stylist Carlo Pignatelli.
We too had the pleasure of receiving the throne of the Milan Gemini as it was given to Jean-Paul Belmondo on the occasion of the wedding (as you will see in the photo gallery).
We are very keen to make our best wishes to the spouses and thank them again for choosing Patatas Nana for their special day!
[/vc_column_text][/vc_column][/vc_row]