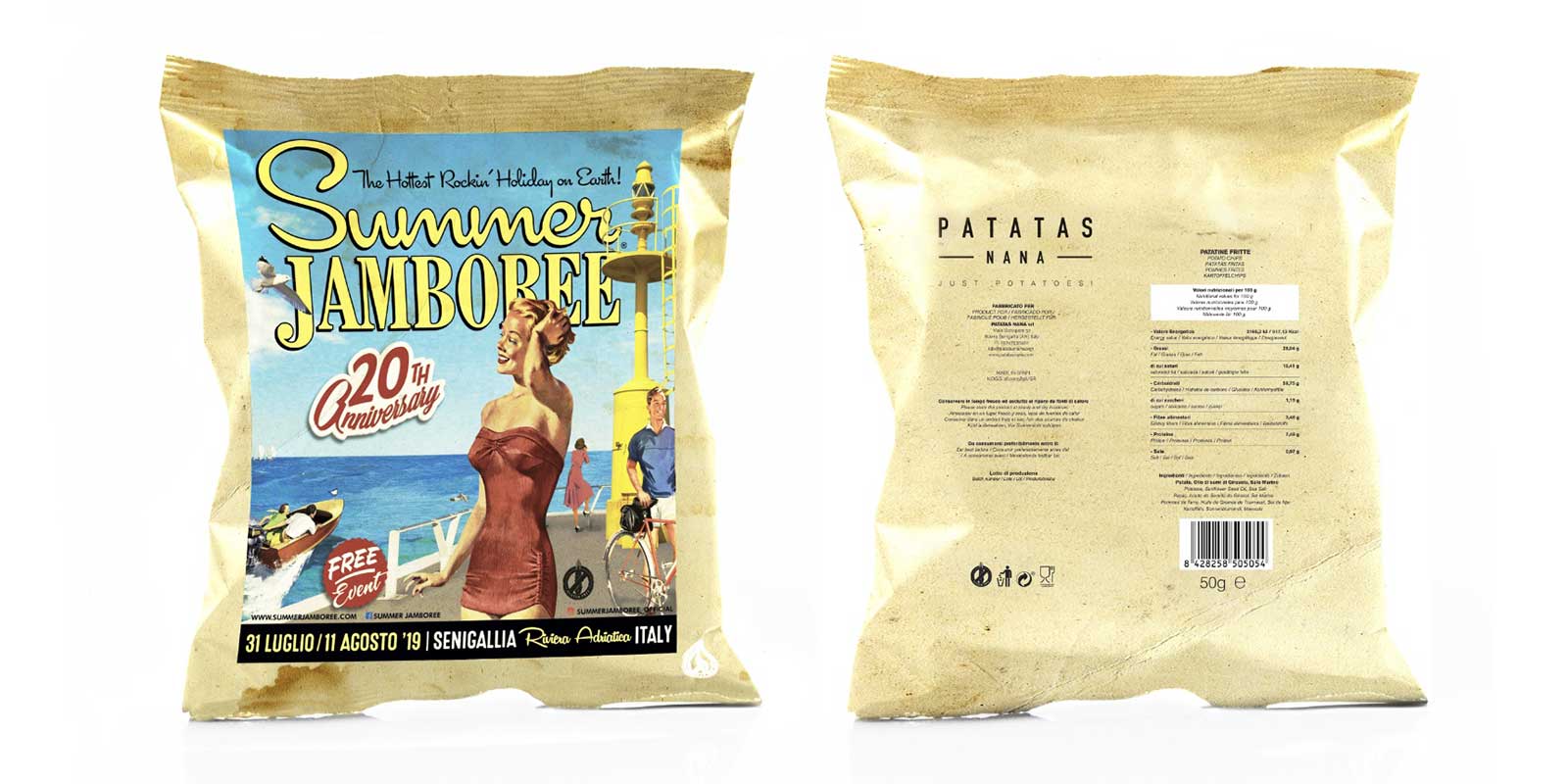 PATATAS NANA SPECIAL EDITION for Summer Jamboree
PATATAS NANA SPECIAL EDITION
for il SUMMER JAMBOREE
The Summer Jamboree is an international music festival focused on the culture and music of the forties and fifties, known worldwide.
The important collaboration is born for the XX edition of the Festival.
For the occasion we have created a special pack for the 50g chips. all dedicated to the event!
You can find the Special Edition starting Wednesday afternoon 31 July at Spazio Patatas in viale Bonopera, 37 Senigallia, the official Summer Jamboree sales points, with our customers and on our online shop:
https://www.patatasnana.com/patatas-shop/patatas-nana-50g-summer-jamboree-limited-edition/
For more info on the event: https://www.summerjamboree.com/