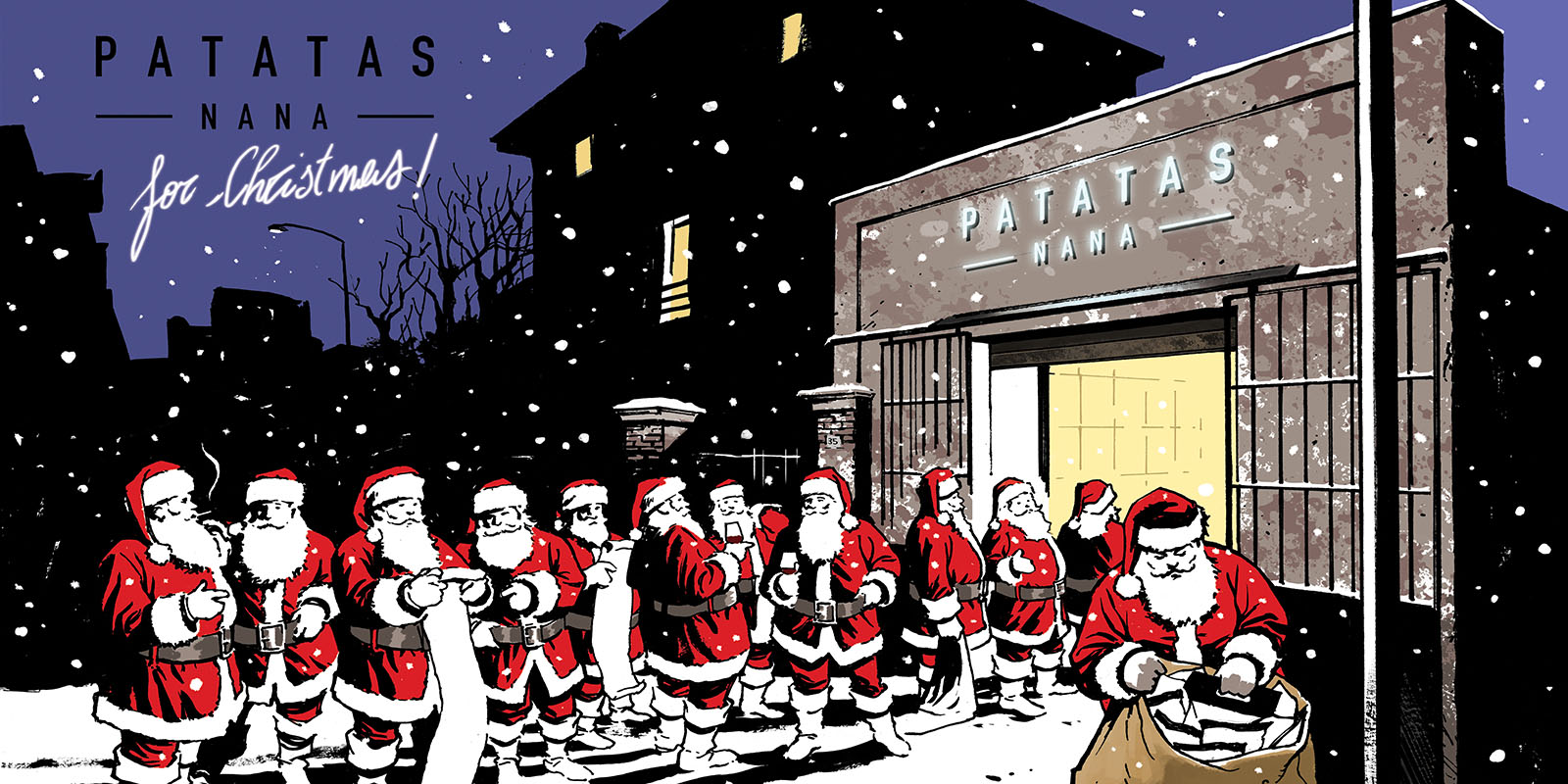 Patatas Nana rediscovers the illustration for Christmas greetings
Patatas Nana launches its new advertising campaign in collaboration with the talented cartoonist from Marche, Andrea Fattori.
In just 2 years, Patatas Nana has become a consolidated brand nationally and internationally, imposing itself in the only market segment of potato chips left free.
In fact, the secret of Patatas Nana was to be able to pack and market their artisan, natural and fried chips in a pan.
Short deadlines due to the absence of preservatives, genuine taste and exclusivity, combined with a minimal and elegant look mean that they have no competitors on the market.
2019 will be full of other surprises, reveals its creator Michele Gilebbi, who with his partner Francesco Mazzaferri take advantage of this opportunity to thank and wish happy holidays to their loyal customers and to all the commercial staff of Patatas Nana: Vissia, Valentina, Jessica, Giulia and Cristian.
(Source: www.viveresenigallia.it)