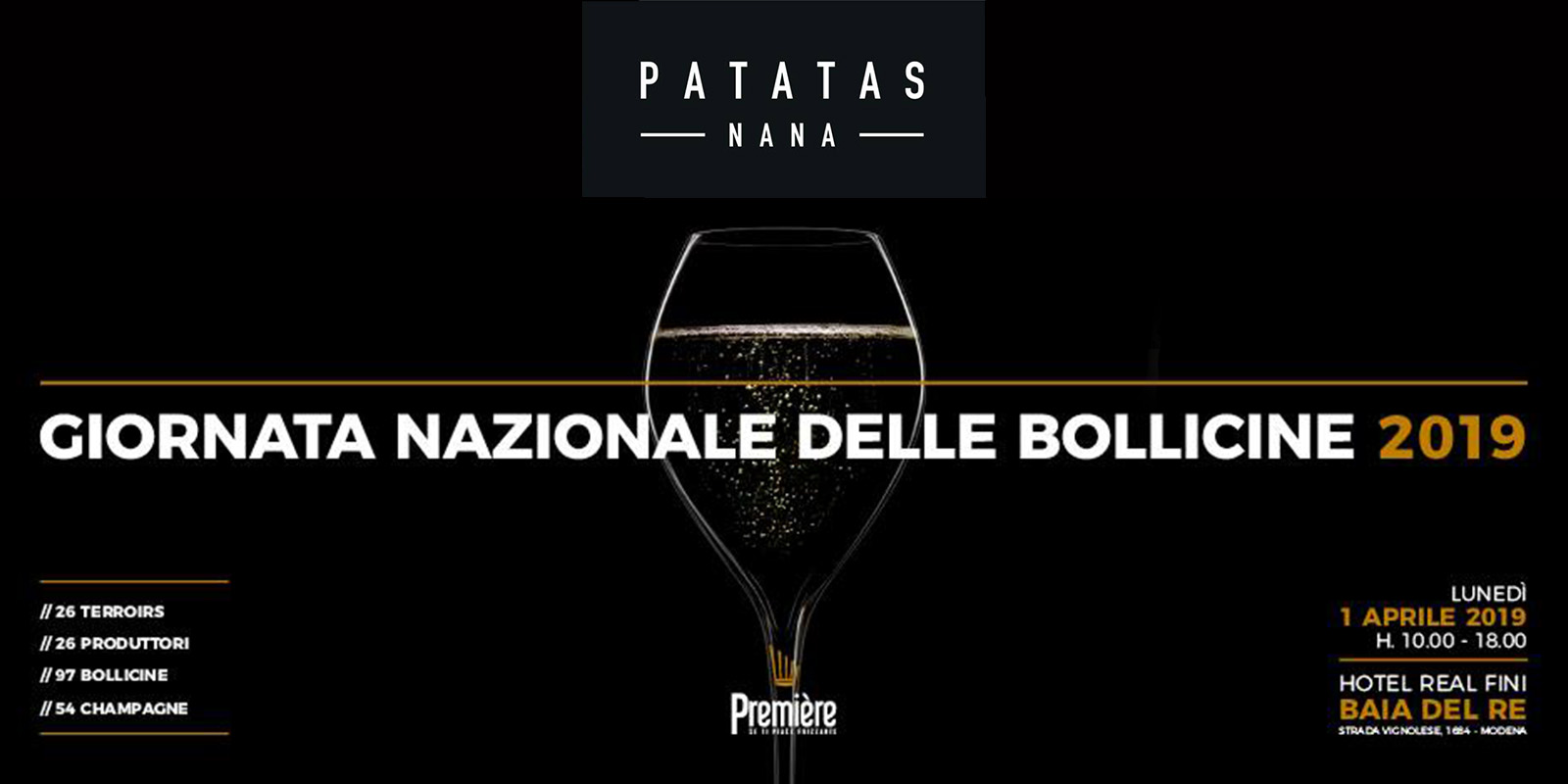 Patatas Nana at the national champagne day 2019
On 1st April the National Day of Champagne took place!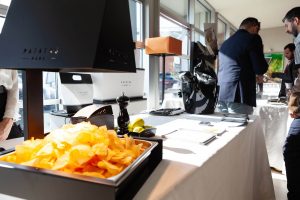 Event during which it was possible to discover the most suitable bubbles and Terroirs for the production of wines and sparkling wines in the world, and to get to know the various producers and their stories personally.
It was also possible to taste the fruit of their efforts and share impressions even with distinguished colleagues.

A UNIQUE opportunity to taste, in just one day,
97 Bubbles, of which 54 Champagne!
During the National Champagne Day you have the opportunity to choose the bubbles that best fit the clientele of the moment, thanks to the chance to taste the entire sparkling wine and Champagne collection that Première Italia has assembled, meeting producers from all over the world , and selecting for the event only the most suitable terroirs in the world for the production of sparkling wines!
At Patatas Nana we had the opportunity to take part as an exhibiting company in this event dedicated to the world of champagne as the only brand of chips precisely because of the high quality of the product that does not pollute the palate, but rather prepares it for tasting of high quality wines and champagnes.
Champagne, like the "classic method" sparkling wines, enhances the flavor of the dishes, even of the most complex and sophisticated ones, furthermore, it stimulates the discovery of particular nuances of tasting, which would otherwise remain unknown.
The same general rules for food-wine pairings also apply to sparkling wines:
– Principle of analogy: simple foods with delicate preparations combine perfectly with wines that have the same characteristics; the more structured foods, with complex aromas, are accompanied by wines that have the same peculiarities.
– Contrast principle: in this case, the search for the best combination and harmony, pass through the choice of different elements, but with complementary characteristics. Food and wine will therefore have to balance each other and counter their excesses.
We would like to thank Premiere Italia and the organizers of the event Alessandro Federzoni and Mario Federzoni
Here are some shots taken from our past experience: