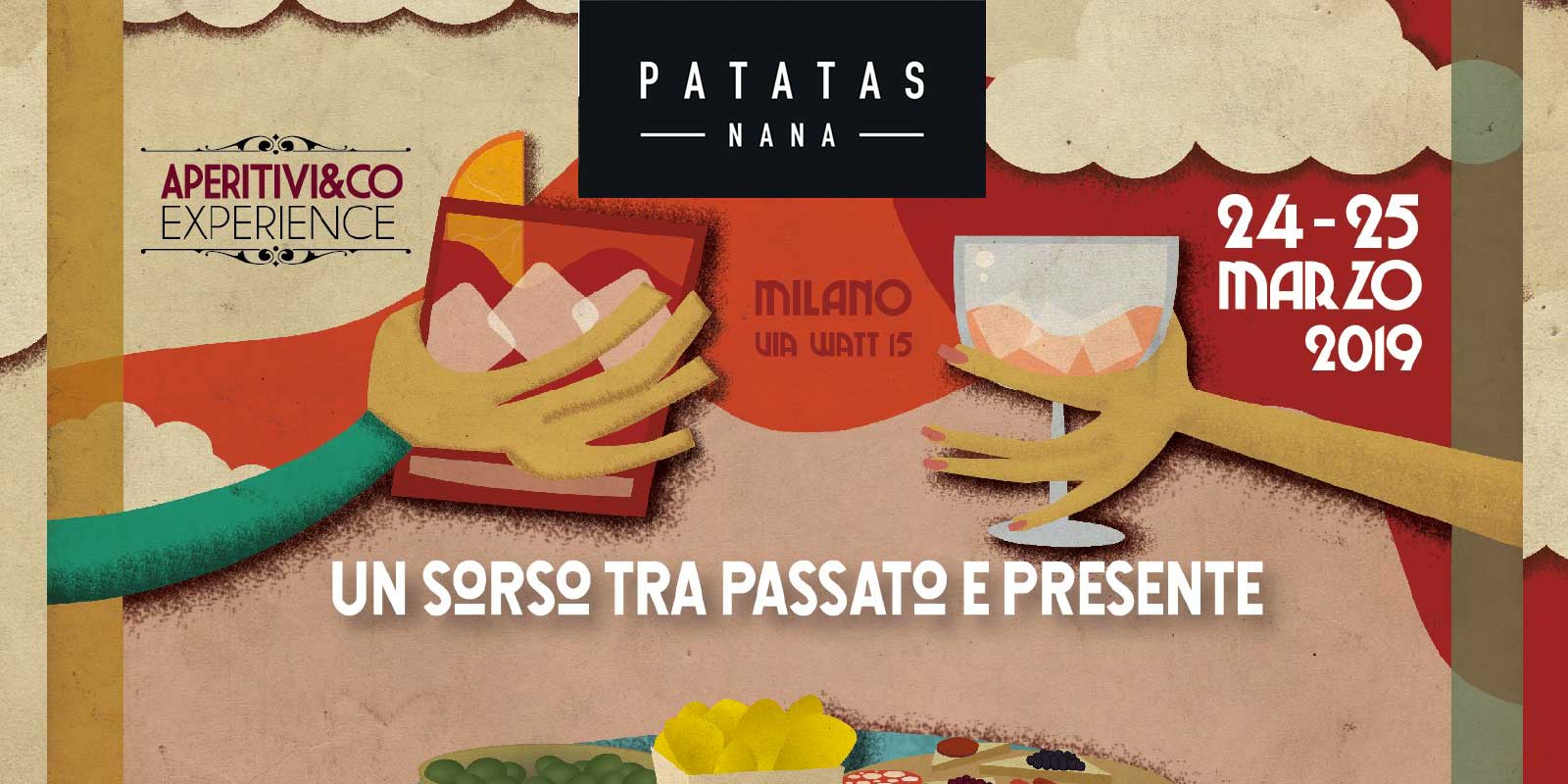 Patatas Nana at Aperitifs & co, an event dedicated to the world of aperitifs!
Aperitifs & Co Experience is the annual appointment signed by Bartender.it
Aperitifs & Co Experience is one of the most anticipated events of the year in the national bartending that has just taken place in Milan, one of the cities best equipped to host such events, and one of the cities with the highest concentration of bars and clubs ; on 13 and 14 March 2019.
Free tastings, cocktail bars and thematic seminars were the stages of a journey to the (re) discovery of a varied world, made up of liqueurs, vermouth, bitters, bitters, cordials, creams, elixirs. The Italian expertise that interacts with foreign products without any presumption has been the protagonist of the two days, a fixed stop in March already starting in 2014.
In addition to the vast exhibition space used as an area tasting, the guest stars who played a leading role in the event were outstanding personalities on the international bartending scene. Furthermore, among the Internships and the Bartender.it Experience, thematic seminars organized by the companies that alternate with real Schools followed one another, where the lecture with the speaker foresees a direct experience of the areas covered.
Patatas Nana was present as the only chips at the exclusive Aperitifs & Co Experience event, the annual event now in its 6th edition, a project as previously mentioned, able to combine and unite the key concepts of the Italian bar. Innovation, quality and the possibility of heating our chips thanks to Nana_Lampada has meant that Patatas Nana could take part in this exclusive event.
Here are some shots taken from our past experience: