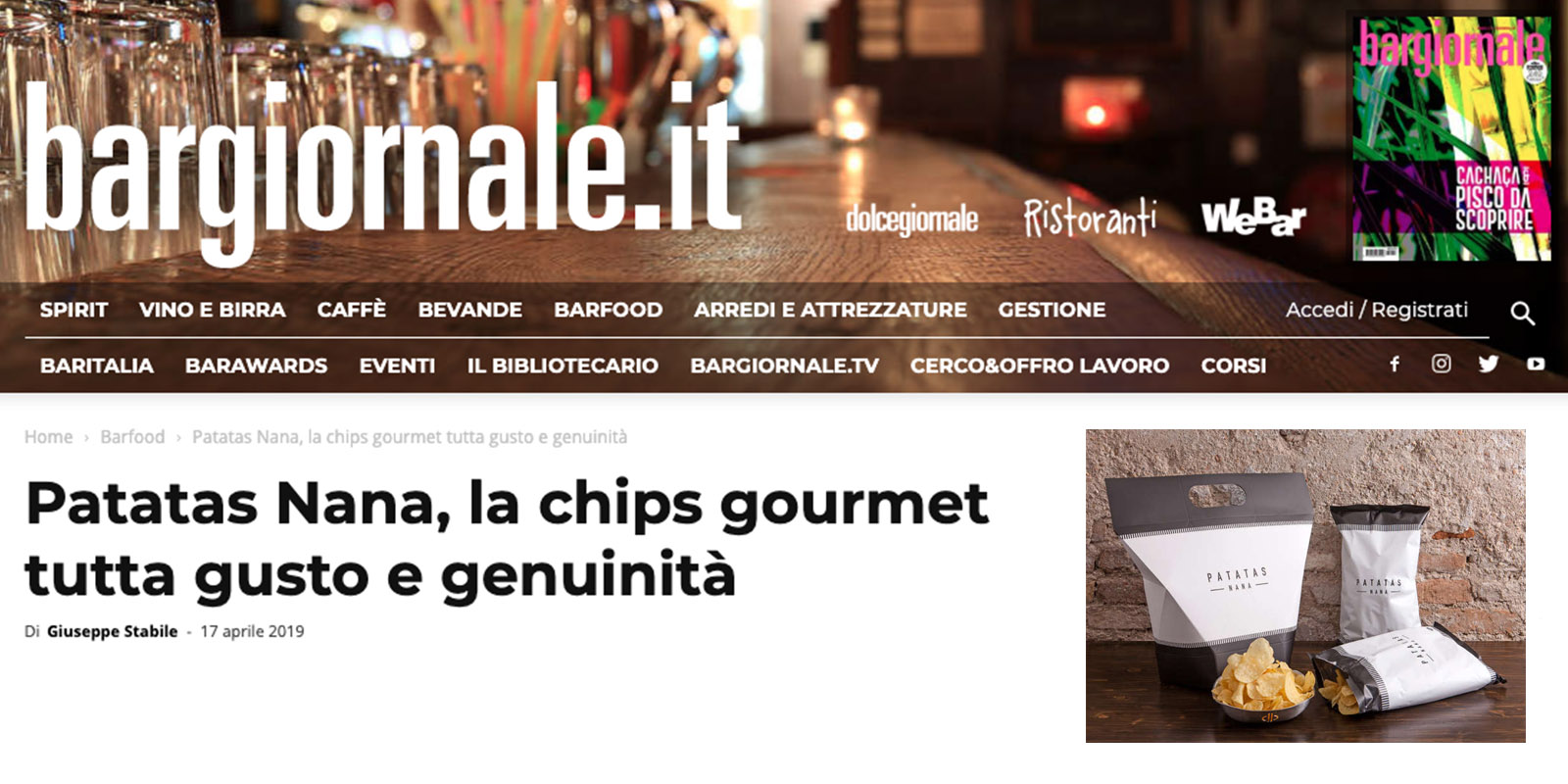 For Bargiornale.it Patatas Nana revolutionizes the traditional concept of chips
For over 40 years Bargiornale.it has been the reference magazine for the bar world.
It offers professionals exclusive content for professional updating, with particular attention to product innovations, consumption trends and trends, successful formats in Italy and the world, to trendy cocktails. Precisely for the reasons listed above we would like to thank Bargiornale.it for having dedicated wonderful words in an article on its website.
Enjoy the reading!